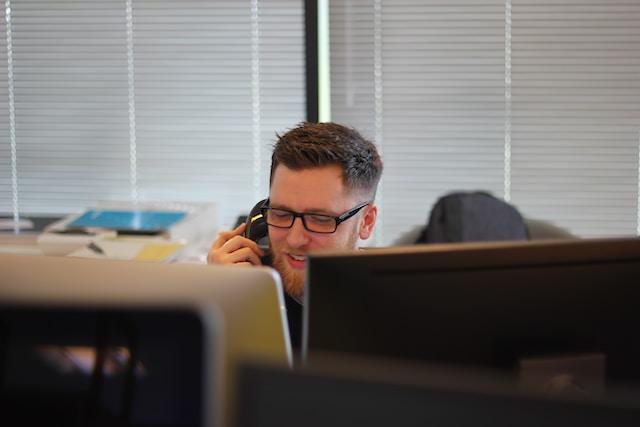 The first three digits of your business number tell a lot about your organization as well as the region where you are running your business.
In North America, 844 is a toll-free area code that covers a wide area geographically so you can contact this number for free.
Not only 844 is a free code but there are also many three-digit codes that are free of cost that includes 800, 833, 855, 866, 877, and 888.
In this blog post, we are going to talk about the location, legitimacy, and procedure to own the 844 number.
Area Code 844 Location
Area code 844 is specified for the North American region but in actuality, there is no particular region or state for this toll-free number.
Rather than covering a particular area, state, or time zone, the toll-free number covers the whole NANP. So, it not only includes America and Canada but also some areas of the Caribbean Sea, the Pacific Ocean, and the Atlantic.
That means the number can be used to cover a huge area and it will be free of cost.
What is area code 844?
The three code digits that start with the number 8 are free-of-cost area code numbers where the caller can make the calls for free of cost and the receiver has to pay for every call or message.
So, people who look for free calling generally choose to buy the number that starts with the series number 800 and they enjoy free callings 24/7.
How to Get an 844 Toll-free Number?
Since area code 844 number is highly in demand so it may become difficult for new individuals to get a toll-free number for them. 
However, after reading this guide, you will not face any issues while getting an 844 toll-free number. Let's have a look at the process that will make your job easy.
Sign-up with any website: The first step that you have to take is to register yourself on any website that is providing services related to the area code number. If you are facing any issues with the sign-up process, you can get help from the customer care service.
Get a number of your choice: Once you are done registering yourself with the website, the next step is to choose the number. Here you will get a list of numbers from which you will have to pick one of your choices. You can also ask for a particular number and if that one is not available, the customer care representative will provide you with a new number closest to your required one.
Start your trial: Now you have your own 844 area code number that you can use 24/7. You will get a trial period in which you can make the calls for free and after you have exceeded the limit, you will get the paid plans from which you can choose as per your requirement.
So, that's it. These are just a few steps that you need to follow in order to own an 844 area code toll-free number.
Is area code 844 legitimate?
Since the number is used widely in the American region from North America to Canada, and from the Caribbean to the Atlantic. That means the number is legal therefore people are using it widely in a lot of regions.
However, it is also important to remember that not all the calls and messages you get from an 844 area code are valid. There may be some scams so you must check for the active users and purpose of the message.
Why Do I Keep Getting Calls from Area Code 844?
Many individuals complain about getting calls regularly on their toll-free number. There are chances that the calls are scams and someone may be trying to trap you for getting money.
You will get these scams to call when your personal number gets leaked on the website and the scammers start approaching you for illegal reasons.
Therefore, it is quite important to avoid these fake calls and block such numbers that are trying to approach you for unlawful activities.
Can I Get an Area Code 844?
Yes. The process of getting your own area code number is very simple. Interestingly, you can choose the number of your choice and use it for toll-free calls.
The easiest way to get your phone number is by getting help from any website. You have to register your account there and they will give you a list of area code 844 numbers from where you can pick one.
Can I Text an Area Code 844 Number?
Yes. Along with calls, you can also text the 844 number and this service is also free in all the regions that cover the 844 area code number.
However, it is also important to focus if all the messages that you are getting on area code 844 are legitimate. If the messages or calls are scams, you should block them immediately.
How Do I Block Unwanted 844 Calls?
If you are getting unwanted calls from a particular number and you are looking to block that number on your phone, there are multiple ways that you can apply for blocking the number.
You can get assistance from the national do not call registry, use a built-in phone feature to block the number, or use any blocking application.
All of these approaches are quite effective and can help you block unwanted calls on your area code 844 number. So, you can use any of the tactics for getting rid of scam messages and calls.
Where Is Area Code 844?
The area code 844 covers a wide range geometrically. This number is generally specified for the North American region but in reality, it also works in many areas of Canada, the Caribbean, the Pacific Ocean, and the Atlantic, etc.
About Author