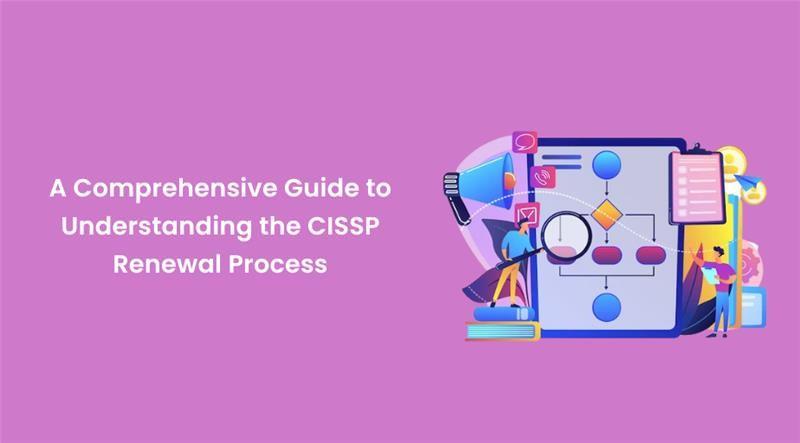 Are you a CISSP-certified expert hoping to keep your priceless certification? But it's important to realize that getting CISSP Certification is the beginning of your path to a great career in information security. You must go through the CISSP renewal procedure regularly to preserve the best standards of the business. In this blog, you will learn all you need about the CISSP renewal process, including the necessary stages and advice to simplify the process. We will also discuss the value of CISSP Practice Exams to help you remain on top of your game.
Understanding CISSP Certification and Its Importance
One of the most sought-after certifications in the field of information security is the CISSP or Certified Information Systems Security Professional. This certification, provided by (ISC)2, attests to your knowledge of and dedication to protecting sensitive data and reducing cybersecurity threats. A difficult exam covering eight domains—security and risk management, asset security, security engineering, communication and network security, identity and access management, security assessment and testing, security operations, and software development security—must be passed to earn the CISSP certification.
CISSP Renewal Process Explained
The CISSP certification is good for three years, and to keep your active status, you must renew it before it expires. The renewal procedure ensures certified personnel keep current with the information security industry's constant evolution. The procedure is simple and may be finished by carrying out the following essential steps:
Earn Continuing Professional Education (CPE) Credits
You must get a minimum of 120 Continuing Professional Education (CPE) credits throughout the three-year certification cycle to be eligible for CISSP renewal. CPE credits can be obtained by taking professional development courses, attending industry conferences, participating in webinars, or authoring articles on security. Keeping track of your CPE credits earned will help you avoid last-minute headaches while renewing your license.
Submit CISSP Renewal Application
The (ISC)2 online site is where you can submit your CISSP renewal application once you have obtained the necessary CPE credits. Give correct information on the CPE credits you've earned, and make sure all necessary supporting paperwork is on hand. After reviewing your application, the (ISC)2 team will let you know whether it has been approved.
Pay the Renewal Fee
A renewal cost accompanies the CISSP renewal procedure. To properly finish the renewal procedure, pay the cost on time. (Note: Fees are subject to change; for the most recent information, see the official (ISC)2 website.)
Adhere to the Code of Ethics
You must follow the (ISC)2 Code of Ethics to maintain your CISSP certification. Verify your adherence to the code during the renewal procedure to keep the validity of your certification.
The Significance of CISSP Practice Exams
It's essential to keep up with the most recent developments in information security to guarantee a seamless renewal procedure. You may evaluate your knowledge, spot weak areas, and improve your comprehension of the test domains using CISSP practice exams. You may improve your exam-taking abilities and boost your confidence by routinely taking practice examinations, making the renewal process less intimidating.
Conclusion
Your knowledge of and dedication to information security is demonstrated by your CISSP Certification. The CISSP renewal procedure is vital to keep this famous certification active. You may easily renew your CISSP certification by obtaining Continuing Professional Education (CPE) credits, submitting your application, and upholding the Code of Ethics. Additionally, including CISSP Practise Exams in your study regimen will guarantee that you remain updated with the latest information security concepts.
About Author