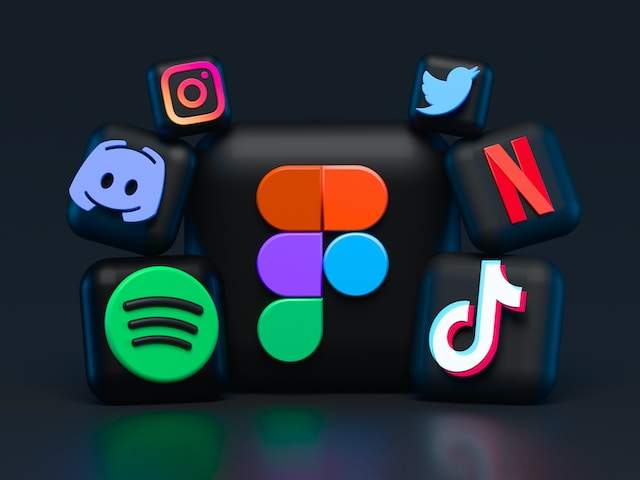 Today we will get a clear concept of the fact "Is social media an inevitable part of marketing?". Is social media part of marketing? Marketing has many branches, but social media marketing is one of the most effective. If you want to become a successful marketer, it is important for you to master all the branches of marketing. Of course, it would be strange to deny the importance of social media in the modern business world. Social media plays an increasingly important role in our lives. I am sure that you are also on Facebook, Instagram, Twitter, Linkedin, Youtube or Pinterest.
Is social media a vital part of digital marketing?
What do you think, is social media an unavoidable part of marketing? Yes, social media is a great channel to communicate with current and potential customers. It enables companies to extend their reach, build a relationship and give access to information. This channel is not only for B2C-Companies but also for B2B. Social media is a channel that can help you to be more up-to-date with your industry. You can find out what is important for your customers, what are the upcoming trends in your industry and so on.
In the social media marketing planning cycle, we can see many ways to use social media that lead into the second step of the cycle – setting a goal. When a company sets a social media marketing goal, it is going to want to have a very specific definition of what success looks like. This is where your SMART goals come into play. What are SMART goals? The term SMART is an acronym for Specific, Measurable, Achievable, Realistic and Time-bound. Companies that set SMART goals are setting themselves up for success because they are giving themselves a clear vision of what success looks like.
Why is social media an important part of inbound marketing?
In inbound marketing, customers must be attracted to your business and offered valuable information that creates a relationship between them and your company. Social media allows you to build and market relationships with customers and customers can become brand advocates by sharing your content and connecting with others about your brand. For example, let's say you own a local restaurant and use social media to create a community of followers. They become very familiar with your brand and they naturally want to support your company and purchase your products or services. You can then rely on their relationships and trust in the community to help promote your business and share your content. This is called word-of-mouth marketing. By cultivating communities around your brand, you will increase your audience and give people more incentive to share your content.
What part of total U.S. marketing budget is spent on social media?
The marketing budget of U.S. companies has been growing steadily over the past years, and this trend is expected to continue in 2014. According to a recent study by Ernst & Young (EY), the marketing budgets of the top 2000 companies in the United States (U.S.) will grow by 8% this year to $495 billion compared to $465 billion in 2013.
What can social media do for your business?
The social media scenery has changed dramatically over the past few years. While Facebook and Twitter are dominant players, other networks such as Instagram and Pinterest are growing by leaps and bounds. If you're not using social media marketing services for your business, you're missing out on a huge opportunity to connect with your audience and build relationships. The one thing we hear over and over again from our customers is how they "socialize" their brand. Utilizing social media as part of their overall marketing strategy, many successful businesses have generated billions of dollars in revenue by building a strong online presence. By listening to their customers, they build relationships and community. This approach has helped them grow their businesses and create loyal customers. The same can be said for the exciting world of electronic dance music. "EDM" is currently experiencing an explosion in popularity, especially among young people who are passionate about sharing their interests.
Final Verdict
Considering the above discussion, what can be the answer to the question "Is social media an inevitable part of marketing?" The answer is yes. Social media is, and will remain an integral part of marketing in the future. The scope of social media is growing and therefore offers more opportunities for businesses to reach their potential clients and sell their products and services. It can be expected that with different sites and new technologies that assist with the process of online communication and management of content, more and more businesses will jump on the bandwagon of social media marketing.
About Author