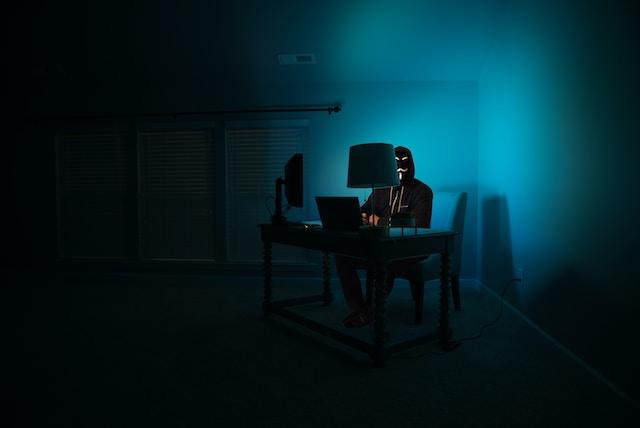 Cybersecurity experts are in great demand, and you chose a lucrative path if you decided to become a White-Hat hacker. Also called ethical hackers, they enjoy good salaries working in extremely demanding conditions. An average salary for a junior White Hat in the US is $121K a year, going up to $156K for an experienced level.
The current cybercrime levels are terrible, and businesses of all sizes seek cybersecurity professionals. This article overviews where to start a career in the challenging White Hat hacker profession.
White VS Black VS Grey Hackers
What do White Hackers do? The same as all hackers – they break into computer systems. But unlike others, ethical hackers follow the EC-Council code of ethics. To put it shortly, this code regulates how these hackers handle intellectual property, user data, and vulnerability knowledge, communicate with each other, and profit from their actions. This profession relates to public service because White Hat hackers identify system vulnerabilities to make them more secure, benefiting others.
Black Hat hackers, on the contrary, participate in criminal activities. They break into computer systems with malicious intent. Cybercrime motivations can significantly vary. Mostly it is done out of monetary gains. However, a lot of cybercrime happens for ideological reasons, hatred, sexual drive, revenge, or the sheer thrill of the act.
Gray Hats stand in between the two. They are on the border of criminal activity. Gray Hats may break into computer systems without causing damage, then contact the company demanding payment for the information. Instead of blackmailing, they withhold information otherwise crucial for business longevity.
How to Become a White Hat Hacker
To become an ethical hacker, you need specific skills. And although it's a challenging career path, the early steps are rather simple if you have a mind for it. So here's what personal traits you should have if you want to succeed as an ethical hacker.
Problem-solving. You'll be solving two problems. Firstly, how to break into computer networks that often have sophisticated cybersecurity protocols. Second, how to make them better. Although White Hats don't have to be software developers, providing solutions usually comes with the job description.
Communication skills. Upon noticing vulnerability, it's essential to communicate the issue fluently in a timely manner. You'll notice that efficient communication is an important part of your workflow, often involving multiple business departments.
Continuous learning. One of the most challenging parts of cybersecurity is the fast pace. Criminals tirelessly develop new hacking methods to break your business defenses, and you must get ahead of them. In other words, you must learn to hack your network before they do.
Sounds challenging. Although mentally demanding, the bright side is that getting bored in a job is not something you should fear. More so, senior cybersecurity experts participate in the most crucial business meetings, and their opinion matters. Here are the hard skills you should prepare before applying to ethical hacking positions.
Education degree. Bachelor's or master's degrees in information security, computer science, or mathematics can open junior positions without having much prior work experience.
Online safety knowledge. Before anything else, you should know where the danger comes from. Usually, it comes from human error. Updating yourself on the benefits of commercially available cybersecurity software, like VPNs with a dedicated IP address, secure password managers, or Antiviruses, illustrates the limits of specific security systems. Inspect whether your colleagues use advanced cybersecurity software to see the gaps open for exploitation.
Coding language(s). When you reach more senior levels, you will encounter SQL, Ruby, C++ coding languages, and Unix-like operating systems. However, it's generally accepted for starting hackers to get to know Python coding language and the Linux operating system before going deeper.
Certifications. Being a certified ethical hacker is the easiest way to land a job opportunity. Look into Certified Ethical Hacker from EC-Council, SANS GIAC curriculum, and forensic analyst certifications. Lastly, don't shy away from Coursera or Udemy courses made for starters.
Final Words
Although hacking involves a lot of creativity, it's best to start following outlined steps. Cybersecurity experts are crucial to business well-being, and most will hire experts that have required prior knowledge. On the other hand, the creator of the first Antivirus, John McAfee, proved that thinking outside the box can get you miles, but it's best to start with Python anyway!
About Author