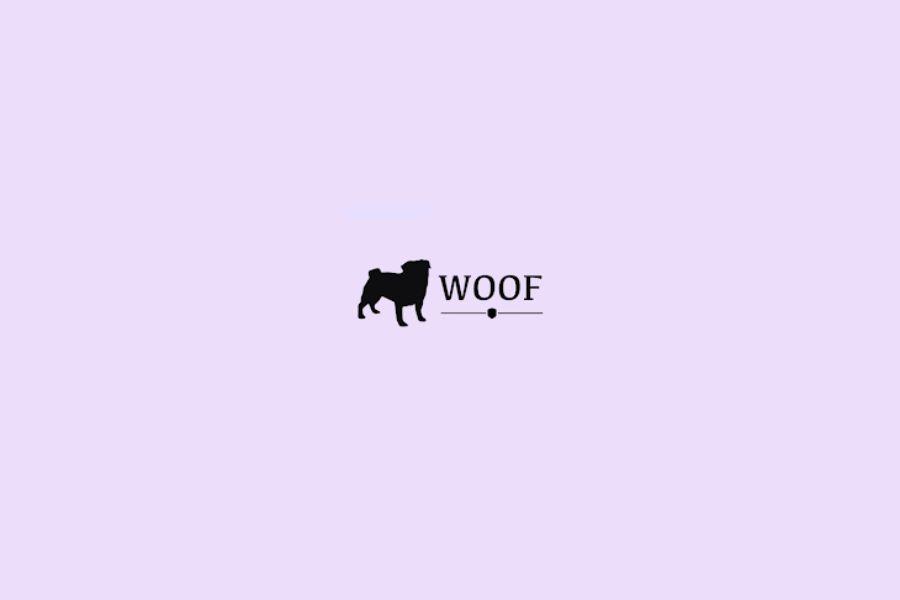 Woof app shark tank is one of the most helpful applications for pet parents. This app was first launched commercially on the famous show Shark Tank. Woof App creator Arsalan Khodabandelou aka Arsy, pitched this app to the sharks in March 2023. Here in this article, we will discuss in detail why Arsy made this app and what purpose it serves. 
Marty, Hank, and Odin, the three dogs of Arsalan, were actually the inspiration behind the creation of this application. As a pet owner, arsy kept in mind the safety of his dogs while designing and developing this application. Being a New Yorker, he understands the anxiety and worry most owners experience when leaving their pets at home, which is why he came up with the idea of Woof.
Woof's Entry on Woof app shark tank
Arsalan brought this pet safety application to woof app shark tank this year. The episode was aired on the 10th of March and was viewed by millions across the globe. In season 14 of this epic show, Arsy explained to the sharks that his application uses a structured system that can detect whether an owner is able to help out their pet when they are left alone. In a situation where a pet is in trouble and the owner is unable to respond, the app would trigger an alert to the woof network, and a wellness drill would initiate there and then.
The main purpose of this woof app shark tank application was to help out pets who get involved in accidental and life-threatening situations when left alone by their owners. Moreover, having this app or the Woof service gives the pet parents peace of mind that their babies are okay, especially if they are going out for a longer period.
How Much Investment Did Arsy Asked for?
The young entrepreneur, after explaining the pain points and the solution the app provided, asked for an investment of $100,000 and was ready to dilute 10% equity of his business.
The service cost of the application was set at $3/month or $30 per year for any type of customer. At the time of the pitch, Arsalan told the sharks that he had already spent around two grand on marketing and had over 100 subscribers.
Daymond John and Robert Herjavec were of the view that the company was not investable in the current situation because of the low subscribers, so they dropped out without making offers. Lori, Kevin, and Mark Cuban also all dropped out without making an offer as they didn't understand the business model.
So sadly, Arsalan didn't get a deal or an investment from the Sharks this season.
Update on Woof app shark tank After the Show!
We recently got in touch with Arsy and asked him about the response he got after he got rejected by the sharks. Well, you would be surprised to know that the company is in business and growing well. In the days after the shark tank episode aired, the application got a lot of popularity and secured thousands of downloads and subscriptions.
So we can say that even if Arsalan didn't get the investment, it all turned out to be good for him as his app got the attention it needed from that particular episode of shark tank.
Features offered by Woof Application
If you have never heard of the woof app shark tank before and don't know about its features, you must check out its features:
Free Trial
The Woof app allows you to enjoy seven days of free trial before a user buys a monthly or annual subscription.
Home and Away Timers
The woof app shark tank uses geolocation timers that are linked to your registered address. These timers would be pre-set by you. You can set them once when setting the app, and it will remember them always. The geolocation timers would automatically start when you leave home and would stop when you come back. In case you don't come back within the set time limit, this means that the pet's well-being can be at risk, and it is time to get them checked.
Woof Support
In case you don't return to your pets before the set time limit, the woof support system will initiate. The app would first try to reach you, and if you don't respond to the app's contact, it would automatically get in touch with your emergency contacts. In case no one responds to our team, our wellness check will begin, and we will rescue your pet.
Pet Passport
The woof app shark tank also makes a custom passport for your pet. We require relevant and important information about your pet and pass this on to relevant parties and beneficiaries. You can share the passport with your friend or family if they are going to watch your pets on your behalf.
24/7 Support
Woof is a US-based company, and it provides support and services to all users living across the united states. If users need any kind of help or assistance, they can easily get in touch with the support team, who is always available for assistance.
Conclusion
Woof is today the #1 application for pet rescue and protection. The app is designed to rescue your pets in case of emergency situations or in case you get in an ugly accident. The app has been performing quite well ever since its appearance on shark tank. Viewers of the show were quite shocked at why the panel didn't invest in this brilliant idea as Robert and Daymond, out of all of them, are big dog lovers and pet enthusiasts. Today the app has more than 500K downloads which means it has generated over a million through subscriptions.
About Author