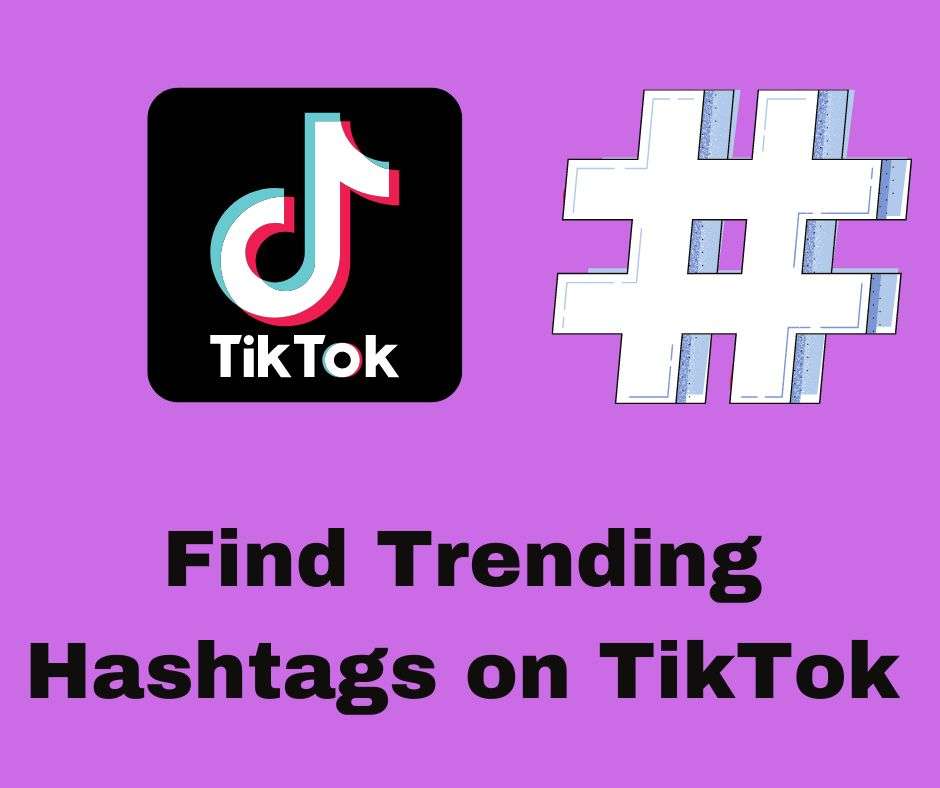 TikTok is one of the most widely used social media networks, with over 1 billion monthly active users.
This incredible growth rate shows that you can grow your business using this massive platform.
But it is not a piece of cake.
Due to the intense competition, it's simple for your content to be buried under the mass of the daily posted content.
In this place, hashtags come into play.
Thanks to hashtags, people can learn more about the context of your posts.
Your posts will appear in relevant hashtag search results if you choose the proper hashtags.
If you want to get noticed on TikTok, you should use hashtags that are linked to the interests of users.
Your likes and followers will undoubtedly increase as your postings get greater visibility.
Without further delay, let's see how to find trending tiktok hashtags!
How To Find Trending Hashtags On TikTok
Here are few methods on how to see trending hashtags on tiktok:
Explore For You page
Viewing the "For You" page on TikTok is an easy method to see what is popular on Tiktok.
The main page of TikTok is a curated stream of videos called the "For You" page.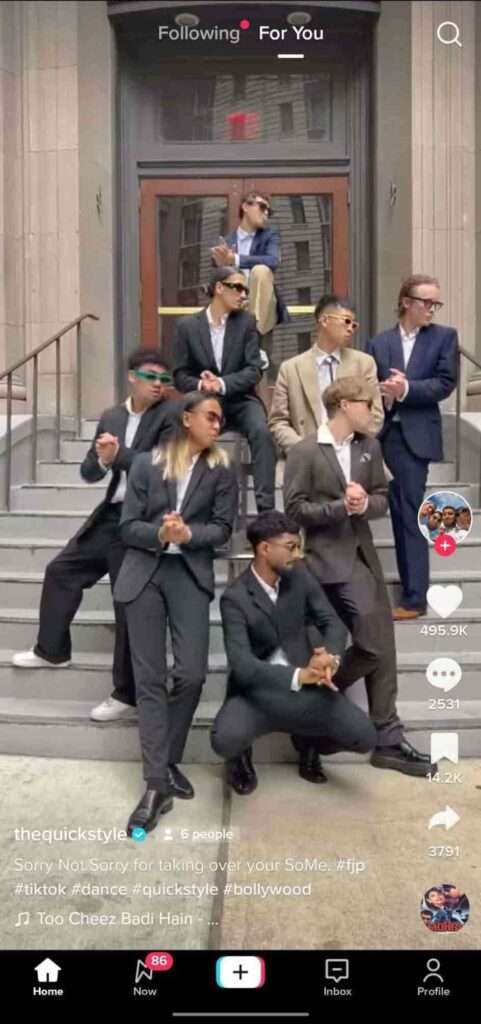 It is possible that information on the "For You" page does not originate from individuals you follow.
Instead, they can be videos that TikTok's algorithm thinks you will like based on your site use.
So it might be useful to note which hashtags often appear while perusing the "For You" page. And also helps you find some amazing hashtags ideas.
Search for related topics
You could find popular TikTok hashtags by searching for videos on a related subject to your own.
To find out which hashtags complement your content nicely, look for topics related to the type of content you create.
Let's suppose your topic is related to Halloween and you want to find trending tiktok hashtags similar to your topic, simply click on "🔍" icon and type Halloween.
Now go to the hashtags section and you will find dozens of hashtags related to your topic.
Analyse your target audience
You can get a sense of what similar subjects could be popular with your target audience by looking at the hashtags that your audiences use and follow.
Your account's analytics provide you access to information about your viewers and followers.
These statistics include the number of views on your profile, the number of followers you have, and the average duration of time people spend watching your videos.
Finding out what kinds of content your target audience likes can help you create those types of videos.
Analyse your competitors
Finding popular TikTok hashtags is made much easier by being aware of your competitors.
Look at the accounts of your competitors to find out which hashtags are used in the top-performing videos there.
It will help you come up with the best hashtags.
Find the best balance
The success of your videos depends critically on how well you balance broad and specialised hashtags.
Put yourself in the shoes of your followers and think about what they would type in the search box.
Your videos can be lost behind thousands of others using the same hashtags if your hashtags are too general.
Additionally, you should not use very specialised hashtags that few people would search for.
Try hashtag research tools
To find trending Tiktok hashtags you should use reliable hashtag research tools. By utilising these tools you can save time and money on your marketing campaigns.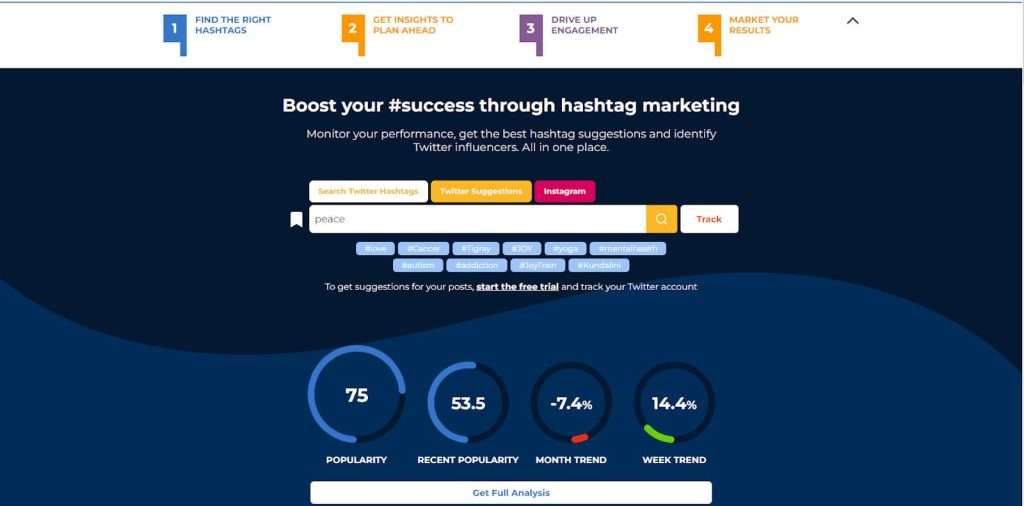 These tools comes with great features that will help you in your Hashtag research. There are many hashtag research tools that help you find your niche-relevant keywords.
Here are some of them:
Importance of Hashtags on Tiktok
Now you know how to find trending hashtags on tiktok. But why is using hashtags so important and essential for TikTok or other social media platforms?
Hashtags are important on TikTok because they are connected to the algorithm that selects which videos appear on a user's "For You" page.
The importance of trending hashtags on tiktok can be shown in the following ways:
1. Discoverability
Even a brand-new account with zero followers has the potential to become popular and be in front of millions of people.
Yes, it is right.
The plus point of hashtags is that they are a user-generated tagging system.
Hashtags extend the reach of your videos by displaying them to viewers other than your followers.
How amazing it is!
More individuals who are looking for the kind of content you create can connect with you.
2. Join the trends
TikTok challenges are a successful technique to increase the visibility of your profile and videos.
These trends are followed and engaged in by millions of people, so if a new one emerges, give it a go.
While some of the TikTok challenges are harder than others, participating in the trend is a wonderful way to attract new viewers to your content and demonstrate your engagement with the app.
3. Establish a community
You can develop a group of viewers who frequently watch your content by using relevant and popular TikTok hashtags in your videos.
Adding hashtags also attracts new viewers who are already looking for the kind of material you provide, increasing views, likes, and comments, which fosters community.
How cool it is!
FAQs
Do hashtags work on TikTok?
Just like social media platforms like Instagram and Twitter, hashtags works on TikTok too.
They help people find and share videos that best fit their interests.
Therefore, you should include the relevant hashtag in your TikTok videos. In this way, you can reach your target audience efficiently.
How many hashtags can you use on TikTok?
There is no defined hashtag usage limit on TikTok. You can use multiple hashtags in your video. But using only 3 to 6 relevant Hashtags is the best practice.
How do TikTok hashtags work?
If you want to reach your target audience on TikTok, including trending hashtags in your videos is always a wise decision.
Relevant hashtags will put your video in front of your audience. In this way, you can drive more conversions and generate leads for your business.
Final Words
Your TikTok videos' visibility and engagement can be increased by using popular hashtags.
Additionally, they are essential for creating meaningful conversations with your followers as well as staying tuned with emerging issues and trends.
You can pick the most popular hashtags for your content from those shown on the "Discover" page.
Successful videos are included on the "For You" page of TikTok.
Keep in mind which hashtags often appear at the top.
Your audience's demographics and watching behavior might reveal a lot about the hashtags that would work best for your videos.
Undoubtedly, there is a huge competition on TikTok. Find out which hashtags are most and least effective.
In this way, you will have better chances to appear on the "For You" page.
About Author