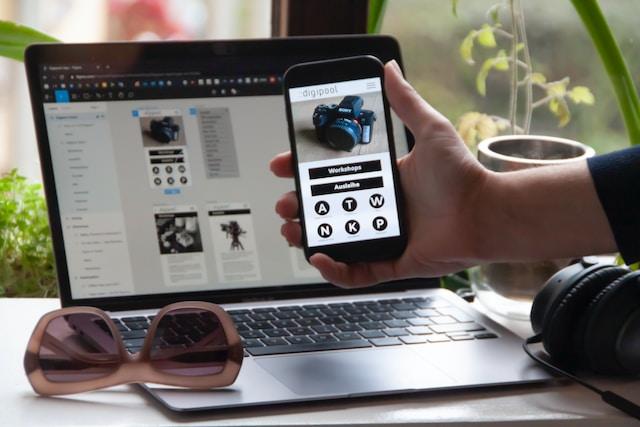 The increased advancements in mobile technology have led to significant demand for skilled app developers. Hiring an app developer for a successful application can be daunting due to the required technical expertise and problem-solving skills. This article provides advice on how to find an app developer in 2023 and highlights the essential qualities necessary for project success.
Looking for Developers: Essential Steps
Let's start by exploring how to hire an app developer and what steps you should pass to achieve success.
Complete research
Understanding the basic aspects of your requirements for developers is crucial when seeking to employ one:
Should they be experienced in native, web, or Flutter mobile apps?
What operating systems must programmers know?
What technologies do you need them to use?
Request references
Seeking referrals from colleagues is an effective method to employ developers quickly and economically. This approach carries weight, as a reliable individual can vouch for programmers' experience and credentials and also convey to them that your firm is a desirable employer.
Employ hiring platforms
This method provides a simple approach to identifying potential candidates. You're most likely to find Python app developers for a reasonable price using hiring platforms.
Check client reviews
When seeking a software provider to collaborate with, evaluating their past working experiences is crucial. Reviews from previous clients can offer a unique perspective on collaborating with the company and aid decision-making.
Portfolio
It's vital to confirm providers' experience in mobile development. Check selected vendors' portfolios to see if they've worked on comparable products. Download their apps and test them to see if they are quality, good working, and highly ranked by users.
Where to Hire an App Developer
After analyzing and detailing your requirements, it's time to find a programmer who'd bring your ideas to life. There are three alternatives to select from.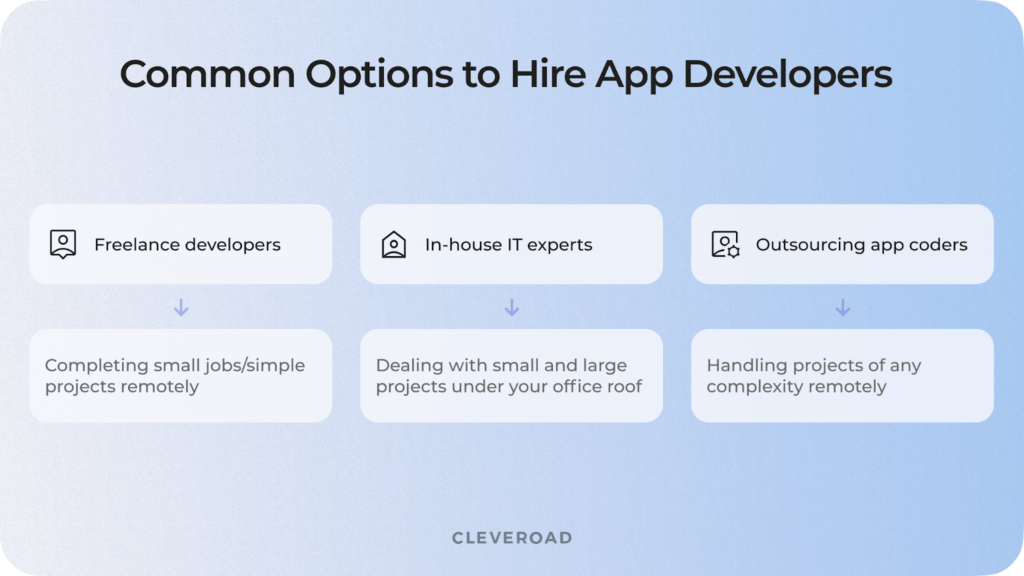 1. Freelance
Taking the freelance route is increasingly becoming a popular career choice for many individuals. And one of the best options to ensure you stay within your budget is to find and hire talented specialists through reputable websites. However, you may need a complete team of specialists for the UI/UX design, development, and testing of large-scale products. Then, it may be challenging to assemble and manage it freelance.
2. In-house team
You may employ developers internally to ensure long-term workforce stability and increased project oversight. The hiring process entails interviewing candidates, selecting qualified individuals, and facilitating their integration into the team. Employing permanent staff can enhance project outcomes by leveraging their knowledge of company needs and goals. Internal teams can also provide valuable insights on product attributes, drawing from their prior encounters and comprehension of user expectations. However, this hiring solution comes with additional expenses such as office space, onboarding costs, medical insurance, taxes, and other labor-related fees, making it more expensive.
Option 3. Outsourcing companies and agencies
Outsourcing software vendors can provide excellent value for money, given all their experience with them. They guarantee a high level of service by assigning dedicated project managers and designers who work closely with you and report regularly to deliver the best product. With the nearshore staff augmentation solutions by Azumo, businesses can benefit from dedicated project managers and designers who work closely with them, ensuring a high level of service and regular progress updates.
Moreover, when you turn to outsourcers, you get access to unlimited talents and technologies from all over the world, avoid unnecessary costs associated with maintaining a team and get a vast choice of companies to cooperate with.
Things to Consider Finding an App Developer
The rise in demand for mobile apps has led to an increased need for skilled app developers. Now we will provide some hints on finding the best developers to create an excellent app.
1. Consider your project's complexity and extent when searching for an app developer. For an iOS app, looking for a Swift or Objective-C programming specialist with a thorough knowledge of the Apple platform is advisable. Android developers are more experienced with Java and XML programming.
2. Research their qualifications thoroughly. Look at their portfolio, past projects, client feedback, and awards. This helps you assess their abilities and determine whether they fit your project well. Choose developers with a track record of meeting deadlines and delivering satisfactory results.
3. Ensure clear communication throughout the development process. Inquiring about the developer's availability and turnaround time can guarantee that their workload is manageable without compromising the quality of the project.
In 2023, finding an app developer can be challenging. Still, with the appropriate skills, experience, and communication, it's possible to identify a developer who meets your project requirements and contributes to achieving success.
World's Mobile Development Rates
Mobile development services are in great demand in the tech industry, and hence rates charged by mobile app creators can vary significantly in various countries.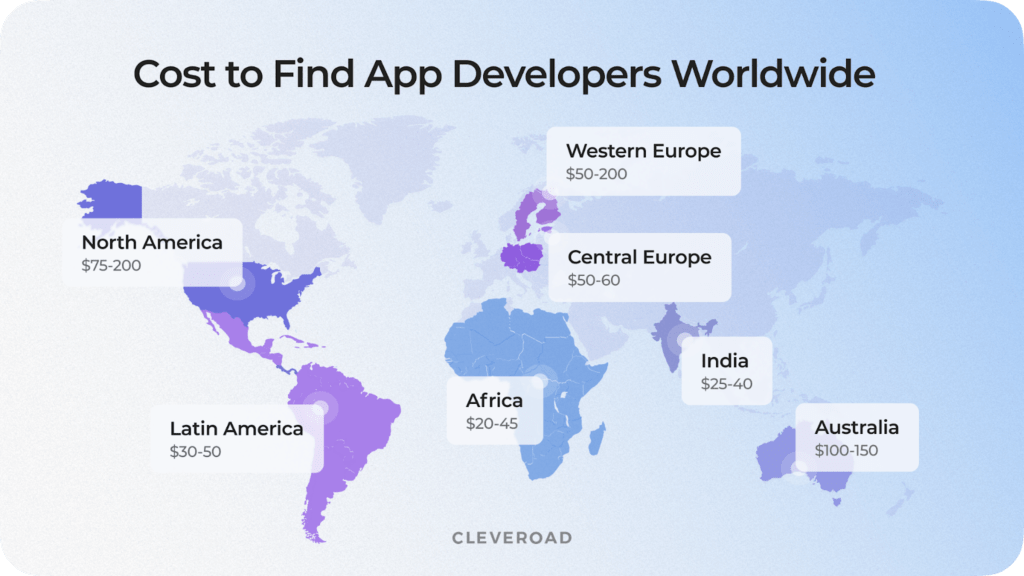 Mobile app developer rates tend to fall between $100-250 per hour in countries such as the USA, Canada, and Western Europe. In contrast, developers from countries like India and Pakistan usually charge lower at around $20-40 per hour. Central Europe falls somewhere between these two extremes, with most developers setting $25-50 per hour while still providing a high level of competency.
Understanding costs is essential when outsourcing mobile development or choosing nearshore or offshore mobile app development services. Knowing the popular regions well-suited for your project can help you save costs significantly. Experienced outsource app developers typically charge less than their in-house counterparts but still guarantee outstanding performance regarding your software solution needs.
Conclusion
Finding an app developer in 2023 requires careful research and planning. Many options exist, so you should research carefully to make the best decision. Consider the experience, portfolio, cost, and support different developers offer before deciding. With thorough research and planning, you will find an app developer to help you develop a successful app in 2023.

About Author