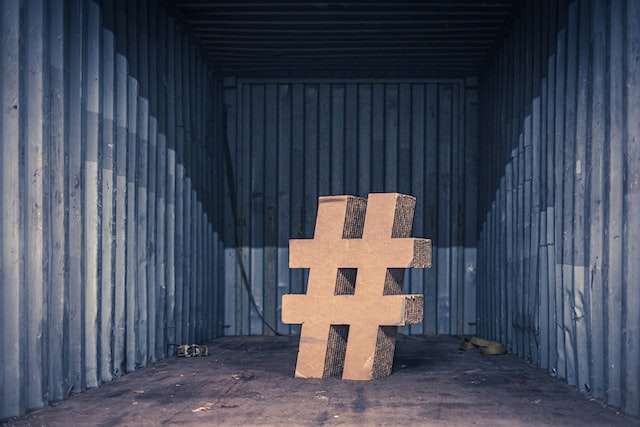 Using Hashtags on Facebook is basically a means for improving Fb SEO. Facebook is today one of the biggest social media platforms being used across the globe. Billions of people are using Facebook for multiple purposes. Some use it for communication, marketing, and promotions, and some even enjoy playing Fb games.
The number of Facebook accounts is increasing every day as more people are joining this community. To reach people who might be interested in your posts or feed, the best thing you can use is hashtags.
Hashtags were popularly used in 2013 when they were first launched. You might remember FB posts having lengthy strings of hashtags in them. Over time the use of Hashtags faded, but recently this trend has been revived again on Instagram, and today you can see that their use is also getting common on Fb.
Since September 2020, Fb has started recommending relevant hashtags to users posting on their feed with a drop-down menu. The platform has been focusing on the importance of Hashtags and promotes them as a means of highlighting trending events, memes, personalities, and topics and increasing brand engagement.
Here an important thing you need to know is that the audience on Facebook doesn't like too many Hashtags in one post, story, or even in the comments section. This is because a large string of hashtags gives a spammy impression, and it sometimes damages the seriousness of the post.
Well, you can use as many hashtags as you want if you know how to hide them. Here in this short guide, we are going to tell you how to hide hashtags on Facebook.
How to Hide Hashtags on Facebook Posts?
One can use as many hashtags in a Facebook post as long as they don't cross the 33'000-character limit set by the platform.
The ideal number of hashtags that you should add in a post is three at max, but if you want to add more, then you need to be smart about it.  So here are some ways that you can use to hide hashtags on Facebook posts: 
To hide a string of hashtags in a Facebook post, you have to make sure that you don't only add HTs in it.
You have to create some text in context with the tags you want to add. The text should not be short if you want to hide the hashtag string.
The Facebook post should be at least four to five lines in length.
After you have written the textual content, you need to add three to six line breaks or you can also add dots for that purpose. After the breaks, you can add hashtags.
Doing this, you would hide the hashtags in the lower end of the post, which would only appear if the user clicks on the "see more" at the end of the text. This is a very easy way of using hashtags without actually displaying them in your post.
How to Hide Hashtags on Facebook Stories?
Stories have also become quite important today. The story or status feature has been adopted from Fb's sister platform IG. Today users also like to use hashtags in their stories to show relevance to a certain event or place and to increase its visibility.
An important thing you need to know here is that FB hashtags on stories would only get more engagement if your account is public.
Now, if you want to use one or multiple hashtags on a FB story without actually highlighting it, then you can do it with a simple trick.
Type down the hashtag in the smallest font size in the story.
You can choose a font style that would fade away with the background.
You can pinch down the hashtag text, which would make it extremely smaller and hard to see.
Still, if you feel like hiding it, you can click on the 'sticker' menu and place a relevant sticker on the hashtag, which would hide it.
Adding an image or a sticker to the hashtag is the best way to hide it in the story.
How to Hide Hashtags On Facebook Comments?
Hashtags are also used in the comments section by many users. Hashtags in comments might seem unorthodox, but they are getting common, and the purpose is to increase the reach and visibility of the post. Usually, a comment having a string of hashtags is added by the posting account itself.
To hide a comment having hashtags in it, you can try two simple ways.
The first way is by right-clicking on the comment and choosing the "Hide Comment" option. This would hide the comment, but the hashtags would still function to increase the post's reach.
The second way is to wait for your followers/friends to comment on your post and bury the comments with hashtags in the lower section. You can also add a few comments on your own to push it down. 
Tips to Use the Right Facebook Hashtags!
The main purpose of a Facebook hashtag is to increase the reach and visibility of a post or story and engage more audience with an account.
If you want to be an influencer on Fb, then you must always use the right hashtags.
First, you must always use hashtags that can help relevant people find your posts.
You need to use hashtags that are relevant to the industry you are targeting. You can take help from online Facebook hashtag generator tools.
It is best that you use the same hashtags that you are using on your Twitter and Insta accounts.
Find and use the trending hashtags to get more audience. You can also use hashtag research tools to find trending hashtags.
Frequently Asked Questions (FAQs)
Why Should You Hide Hashtags On Facebook?
Now that we have explained some of the ways you can use Hashtags on Facebook while hiding them let us discuss the reasons why you have to do this.
Sometimes the only reason to hide a string of hashtags from a post, story, or comment is to keep it clean. Using one or two hashtags doesn't affect the aesthetics of the post, but if you are planning on using dozens, then it is best to hide them.
Using a bunch of hashtags on Facebook would make it look cluttered and awkward, which is why it is best to hide them. If you don't hide hashtags, then they would draw attention away from the main post/story, which must be avoided.
How to Use Hashtags On Facebook Effectively?
If you want to optimize your account and uplift it, then you need to make sure that you are not using any irrelevant or unnecessary hashtags. You have to search and use hashtags that align with the nature of your post. You can use online Hashtag finder tools to get the most suitable ones for your post.
You must try and use unique hashtags which can get you more engagement and also target a specific audience who would be interested in your feed.
How Many Spaces in a Post Can Hide Hashtags?
To hide hashtags in a Facebook post, you have to make sure that you use at least four to five spaces or line breaks after the post caption. You must always add the breaks after the end of your caption text. You can also add a dot in each line break. Just press enter, add a dot, and move to the next line. Repeat this five times and add the hashtag string after it.
This is the best way to keep the hashtag clutter away from the eyes of your followers!
How Many Hashtags Can I Use On Facebook?
On facebook there is no limit as per how many hashtags you can use in a post. There is a character limit which you need to keep in mind while writing a post or adding hashtags. But adding too many hashtags is not recommended. One should only add three to four hashtags and ones that are relevant!
About Author