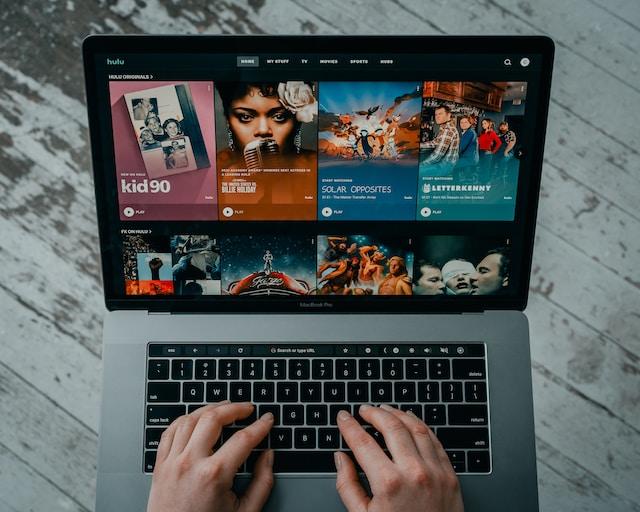 The rise of streaming services has brought about a seismic shift in how we engage with media, reshaping the very fabric of our entertainment consumption. Gone are the days of being beholden to rigid broadcast schedules or confined by the physical limitations of traditional media formats. Instead, we find ourselves in an era where the power lies firmly in our hands, granting us the freedom to curate our own viewing experiences at our convenience.
Amidst this digital revolution, two platforms have emerged as frontrunners, transforming the landscape of entertainment as we know it. Netflix and Hulu, household names in the streaming world, have captivated audiences worldwide with their unique offerings, revolutionizing the way we consume movies, TV shows, and documentaries.
If you're clueless about what to pick between the two, keep on reading to learn more.
A Brief History of Netflix and Hulu
Born in 1997, Netflix began as a DVD-by-mail service, battling the then-giants like Blockbuster. As broadband internet access expanded, Netflix transitioned into streaming, launching its service in 2007. Overcoming initial challenges like resistance from big movie studios, Netflix transformed into a global streaming titan. They further revolutionized the industry by investing heavily in original content, marking a new era of entertainment.
On the other hand, Hulu, established in 2007, is the brainchild of multiple major TV networks. It was a strategic answer to the shifting digital landscape, a platform to provide online access to current TV shows. In 2010, Hulu introduced its premium service, Hulu Plus, offering full seasons and more TV shows. Its unique proposition, Hulu + Live TV, launched in 2017, added another dimension to its offerings, bridging the gap between traditional and digital TV consumption.
Comparing Netflix and Hulu
Understanding the similarities and differences between these platforms is crucial to choose the one that suits your entertainment appetite.
Content Libraries and Original Content
Netflix's content library is a cornucopia of diverse international content, from Hollywood blockbusters to niche foreign dramas. However, Netflix's true gem is its original content. Series like the sci-fi thriller "Stranger Things," the royal drama "The Crown," and the Spanish heist thriller "Money Heist" have captivated audiences worldwide, illustrating Netflix's exceptional storytelling capability.
With its fresh content, streaming on Hulu is a treat. It offers current network TV episodes, often available a day after airing, making it a go-to platform for TV enthusiasts. While Hulu's original content like the dystopian drama "The Handmaid's Tale" and the comedy series "The Great" is gaining traction, it falls short in quantity compared to Netflix.
Pricing and Plans
Enjoy Netflix streaming with its simple but flexible plan. The cheapest plan costs $6.99 per month with ads while the basic plan is $9.99. It also has a standard plan for $15.49 per month, which allows adding a member for $7.99 per month. The most expensive plan is $19.99 per month, which also allows the addition of another member for $7.99 per month.
In contrast, Hulu's pricing structure offers more variety. The ad-supported plan is $7.99 per month or $79.99 per month. Eligible students, on the other hand, can sign-up for the ad-supported plan for only $1.99 per month. For Hulu without ads, the plan costs $14.99 per month. You can also bundle it with other services. Hulu without ads plus access to Live TV, Disney Plus (without ads), and ESPN+ (with ads) will cost $82.99 per month.
Accessibility and Device Compatibility
A comparison on Hulu vs Netflix reveals that the latter has a slight advantage when it comes to accessibility. This is because the latter is accessible in over 190 countries while Hulu is only accessible in the United States. Nonetheless, a lot of people trick the system by using a VPN service to hide their true location.
Whether you prefer watching on a smart TV, laptop, gaming console, or smartphone, both Netflix and Hulu are accessible on a broad spectrum of devices. Their apps on Android and iOS are user-friendly, offering seamless navigation and viewing experiences.
Pros and Cons of Netflix
Below, let's look at the good and bad sides of Netflix.
Advantages of Netflix
Netflix stands out for its comprehensive international content, making it a one-stop shop for global entertainment. The platform's original content is not just voluminous but quality-focused, winning numerous awards and setting high standards for digital storytelling.
Disadvantages of Netflix
Content rotation and removal can sometimes disappoint viewers, as favorite shows or movies may disappear from the platform. Additionally, Netflix does not offer live television, which may be a drawback for viewers who enjoy real-time programming or live sports events.
Pros and Cons of Hulu
To be fair, let's also look at the good and bad sides of Hulu.
Advantages of Hulu
Hulu's biggest advantage is its option for live TV streaming. It bridges the gap between traditional television and digital streaming. Additionally, Hulu excels in providing quick access to current network TV episodes, making it an excellent choice for those who want to keep up with their favorite shows without cable or satellite subscriptions.
Another plus point for Hulu is the availability of a student plan. It offers an affordable entry point for users who want to enjoy streaming services on a budget.
Disadvantages of Hulu
Hulu also falls behind Netflix in terms of international content. While it has made efforts to expand its library, its focus primarily remains on domestic programming. Additionally, Hulu's original content catalog is smaller compared to Netflix, limiting the selection of exclusive shows and movies. Plus, it has limited availability in terms of its global reach. 
"NETFLIX" of AI Tools
Imagine a world where you have access to all the AI tools you need, whenever you need them, for a single monthly fee. That's the world that Textify is creating.
Textify is an AI membership platform that gives you access to a vast library of AI tools, all on a single platform. Whether you need to generate text, translate languages, or create images, Textify has the tool you need.
But Textify is more than just a library of AI tools. It's also a community of AI enthusiasts who are constantly creating new tools. With Textify's low code AI developer, anyone can create their own AI tool and share it with the world.
Textify's AI tools are also instantly monetized. When you create an AI tool, you earn a commission every time someone uses it. This means that you can make money from your AI creations, even if you're not a professional developer.
Textify is the future of AI. It's the platform that gives everyone access to the power of AI, no matter their skill level. Join Textify today and start using AI to change the world.
Conclusion
Overall, Netflix and Hulu are both powerhouses in the streaming market. The choice ultimately lies on personal preferences, as well as your budget and location. One thing is clear – they're both redefining the way people consume content, making TV shows, movies, sports, and others available anytime and anywhere.
About Author