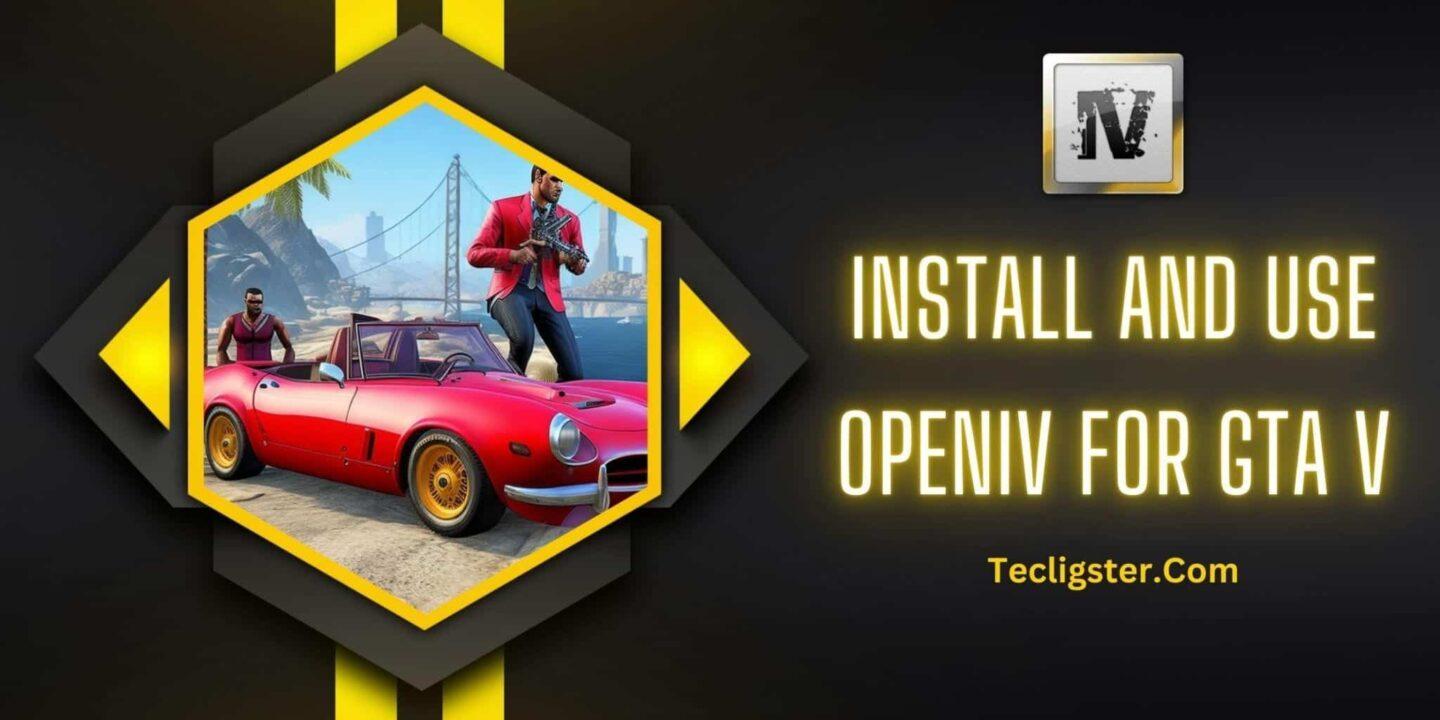 It's been 10 years since GTA V's release and the hype around the game has not died down to the slightest. Gamers still love the gameplay, story, and multiplayer mode as dedicatedly as possible. However, once in a while, you will obviously want a bit more and that's where mods like OpenIV come in to redesign how you play the whole game.
OpenIV is one of the most famous modding tool sets for GTA V and it has been constantly improving and making the game livelier than before. However, be careful about modding as it can get you banned if you go online with the mods on!
Why Should You Use OpenIV for GTA V on Your Windows PC In 2023?
The main feature of OpenIV is that you can easily mod your GTA V with it and play the original game files. You won't have to modify any game files, just relocate the mods from the game and you will be able to go back to the original vanilla GTA V experience.
Furthermore, the OpenIV mod includes additional game support as well for GTA 4, GTA: Liberty City Episodes, Max Payne 3, and Red Dead Redemption 2. So, you actually get the best of all worlds with OpenIV if you play a lot of AAA gaming titles.
How to Download and Install OpenIV on Windows System?
Having trouble with downloading and installing OpenIV on your Windows PC? Here are the easy download and installation guides to help you ease the pain-
Step 1: First, go to the Nearfile website and search for OpenIV in the search box.
Step 2: Once the application webpage is loaded, click on the download button and wait for the download to finish.
Step 3: Double-click the installer file and select a language.
Step 4: The installer will then download and prepare some additional files.
Step 5: Accept the terms of the agreement and press continue.
Step 6: Select the preference and install location on your PC and then hit continue.
Step 7: Wait for a few seconds and OpenIV will be installed properly and ready for use.
How to Use OpenIV for GTA V on PC?
There are multiple ways to use OpenIV for GTA V on Windows. However, if you want to follow the official instructions mentioned by OpenIV, then here is the guide-
Step 1: After installing OpenIV, launch the application.
Step 2: Choose the GTA V file from the selection window.
Step 3: Go to the main folder and navigate toward the root folder.
Step 4: Once you go to the root folder, a green box indicating the support for GTA V should show up
Step 5: After selecting GTA V, you will be greeted with an "Edit Mode" option. Sometimes a warning may flash but you carry on with the editing of the game script.
Step 6: Go to the Tools section and then click on the package installer.
Step 7: Now follow the instructions on the author's guideline and that should give you the modded version of GTA V on your PC!
FAQs
Is OpenIV legal to use?
Yes, OpenIV is legal to use as long as it is used for modifying games that allow modding and within the terms and conditions set by the game developers. However, it is important to note that using mods online in multiplayer modes may be against the rules of some games.
What can I do with OpenIV?
OpenIV provides various modding capabilities. You can use it to replace or edit game assets such as textures, models, audio files, and more. It also allows you to create and edit scripts, making it possible to add new features or modify existing ones in the game.
Can I create my own mods with OpenIV?
Yes, you can create your own mods using OpenIV. The tool provides features to import custom textures, models, and scripts, allowing you to add your own content and modifications to the game.
Conclusion
If you still find any difficulties installing and using the OpenIV mod on your PC, don't panic. Sometimes the server might be down or there can be some other DLL file issues that can be easily solved.
Search for your specific problem on the web and you will find some troubleshooting methods. With that said, go on and have fun playing a very different GTA V game with OpenIV mods!
About Author