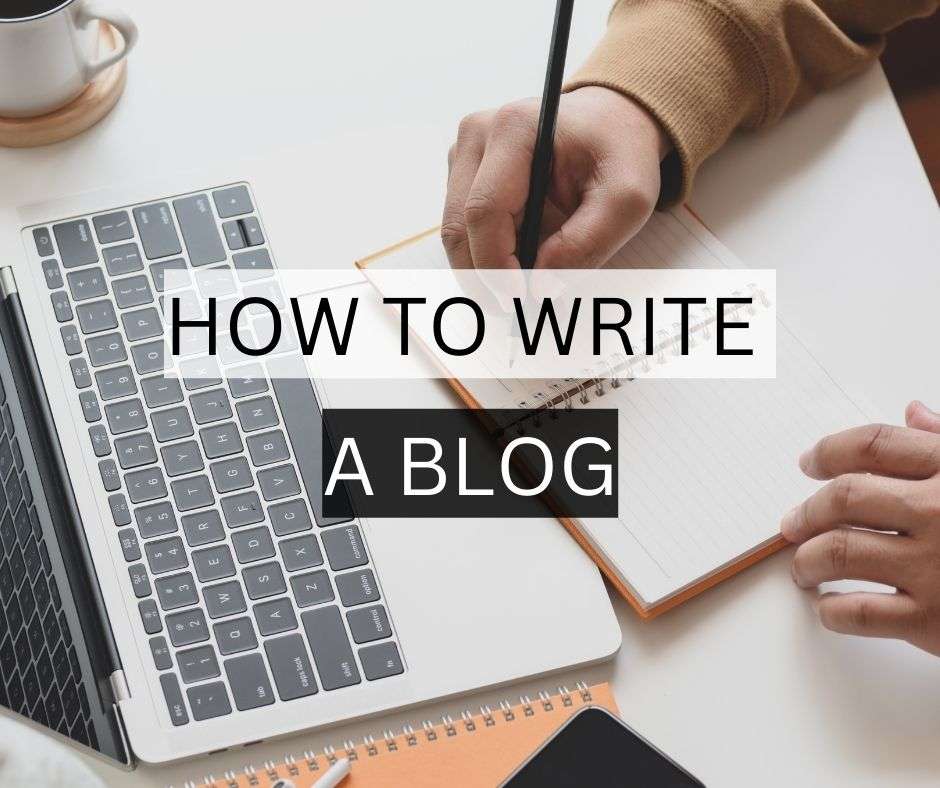 Blogs are no doubt one of the most effective forms of content. You can see that almost every digital marketing company today uses blogs to improve brand awareness and generate leads toward their sites.
In addition, blog posts are one of the easy ways to express your affiliation with a certain niche, show expertise, and improve content writing skills.
If you are a beginner and don't know much about blogging, it can be a big challenge for you to write a blog post.
However, you don't have to worry about this problem anymore, as in this post; we will give you an easy step-by-step guide to help you write a good blog.
How to Write a Blog for Beginners in 7 Steps
Here is how to write a blog post for beginners:
1. Select a Topic for Your Blog Post
Before writing a blog post, you must choose a topic. 
The topic of your blog post should always be relevant to your niche.
In addition, you must always pick topics in which your target audience is interested.
By doing Topic research, you can find what your audience is looking for on the web.
You can also use tools like Google Analytics and Google Trends to find out the most popular topics related to your targeted category.
2. Research Ideas & Key Points
Once you have selected the topic you have to write on, it is important that you spend a decent amount of time on research and ideation.
First, you have to search for relevant posts, articles, papers, and blog posts that match the subject of your topic.
You can use answerthepublic.com to find out all the important topic ideas and key points for  your blog post. 
The more ideas and facts you collect, your blog will be informative.
Know that readers today are interested in reading informational, navigational, and transactional blogs.
3. Create Engaging Heading Tags
Headings and subheadings are a very important part of a blog post.
Without heading tags, your blog post would be boring and unappealing for a reader.
Your blog content needs to be engaging, and you can easily make it interesting for a reader by adding attractive and long headlines.
You can use headline generator to create the most relevant heading tags to the topic you are writing on. 
Ideally, headings in your blog should have a call to action, which can urge a reader to read the details in the content.
4. Write in Your Own Words & Style
Once you have researched and understood the main concepts relevant to the topic, you must write in your own words.
You can give a personal touch and add value by adding your own stories, experiences, and other elements that make your blog unique and informative.
Usually, a blog post consists of three parts. These include the introduction, the content body, and the conclusion.
You have to write the introduction in such a way that it hooks the reader with the topic and provides insights into the details discussed in the body.
In the body, you have to discuss key points and ideas you have noted during the research phase.
The content body of the blog should be free of plagiarism. To avoid plagiarism while discussing key points and ideas, it is best to use an online rephraser tool.
5. Focus On the Word Count
While writing your first blog post, you must be very vigilant about its word count.
The ideal word count of a blog post is 800 to 1200 words.
The word count can, however, be more and less dependent on the topic's nature.
For example, some topics might be perfect in just 300-400 words, whereas some might need more than 2000 words to satisfy the topic's intent.
At the time of researching and structuring your post, you also have to plan the words you want to write in a specific heading/subheading.
You can keep track of your words while writing with the help of an online word counter tool.
Long-form content ranks better in the search results, so you should try and write at least a thousand words providing concise information.
6. Use Infographics in Your Blog
Gone are the days when textual posts were considered to be valuable.
Today if your blog post only has textual information in it, then it is not going to be appealing to the target audience.
To attract and engage readers with a new blog post, you have to optimize it visually.
Adding relevant images along with textual content can increase the engagement rate of your blog by more than 60%.
You can use tools like Canva to create unique infographics for your blog.
If you don't want to create visuals from scratch, then you can also use copyright-free images. You can search for these images by using reverse image search tools.
7. Always Proofread Your Content 
Your blog post can only be ranked on the top search results and reach thousands of readers if it is of good quality.
Google prefers content that is free of all kinds of errors and duplication.
This is why experts always suggest that you must proofread and strictly check your content before publishing it on your blog site/section.
You can use a grammar checker and plagiarism scanner for this purpose. 
By using online tools, you can check a blog post within seconds, and that too with complete reliability.
Not only online proofreading tools can help you find errors in your writing material, but you can also substitute them with offered solutions.
Conclusion
Blogs are not only a source to promote a business, but many people use them to generate passive income via affiliate marketing.
It doesn't matter for what reason you want to start a blog as long as you remain persistent.
It is essential for you to know that the success of your blog depends on the quality of your posts.
Here we have discussed some ways that would help a beginner create good-quality drafts for their blogs.
An important point that you need to understand is that it is challenging to create content on unique ideas and topics.
So it is okay to repurpose already written content in your own style, tone, and understanding.
About Author