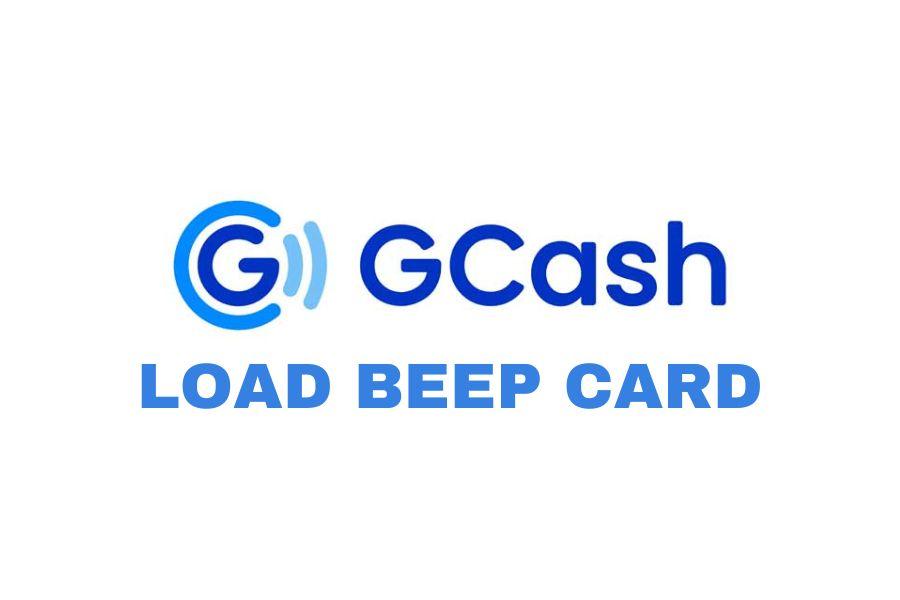 If you are a regular customer who uses light rail transport or metro services in the Philippines, having a beep card is a must. Beep Card is a conveniently stored value card system for public transportation, such as buses, trains, and metros.
With the help of GCash, a popular mobile wallet, you can easily load funds onto your Beep Cash card directly from your GCash account. This guide will tell you about the step-by-step process of loading beep card Gcash.
You no longer have to look for local vendors to top up your card. This would enable you to enjoy hassle-free commuting.
How To Load Beep Card Using Gcash: A Step-by-Step Guide
Follow these simple steps to load beep card using Gcash:
Link Your Beep Card to GCash
To load beep card thru Gcash, you need to link your Beep Card to your GCash account. Open the GCash app and go to the "My Linked Accounts" section. Select "Beep Card" and follow the instructions to link your Beep Card by entering the card number and other important details accurately.
Click the "Cash-In" Option
Once your Beep Card is successfully linked to GCash, return to the GCash home screen and tap the "Add Money" feature. This feature allows you to add funds to your GCash account, which can then be transferred to your Beep Card.
Choose the Payment Method
Select the method that suits you best. GCash offers various options, including bank transfers, remittance centers, linked bank accounts, and over-the-counter payments at partner establishments.
Select Beep Card as the Transferee
After choosing your preferred cash-in method, select your Beep Card as the origin of the funds. Ensure you have sufficient funds in your GCash account to load onto your Beep Card.
Enter the Amount and Confirm
Enter the desired amount you wish to load onto your Beep Card. Double-check the amount to avoid any errors. Once you are satisfied, review the details and confirm the transaction.
Authorize the Transaction
Enter your MPIN (Mobile Personal Identification Number) to authorize the transaction. This ensures the security of your GCash account. Input the correct MPIN and proceed to complete the transaction.
Load Confirmation
After successfully entering the MPIN, you will receive a confirmation message indicating that the load has been transferred from your GCash account to your Beep Card. The balance on your Beep Card will be updated accordingly. Additionally, you will receive an SMS notification from GCash confirming the transaction.
Use Your Loaded Beep Card
Once the Beep Card is successfully loaded using GCash, you can use it for public transportation fares. Tap the card on the designated card reader to pay for your travel. The fare will be deducted from your Beep Card balance.
Important Tips to Remember!
Ensure your Beep Card is linked to your GCash account to facilitate easy loading and convenient commuting.
Periodically check your Beep Card balance to ensure that you have sufficient funds for your daily commutes.
Consider your commuting needs and load an appropriate amount onto your Beep Card to avoid frequent top-ups.
To load Beep Cash using GCash, ensure you have sufficient funds in your GCash account before initiating the transaction.
FAQs
Can I load beep card using Gcash?
Yes, You can load beep card using Gcash by following the steps that we mentioned above in the article.
How can I load my beep card?
Beep cards can be loaded at any LRT or MRT station, passenger terminals of transportation partners, and select Ministop branches.
Can I use my GCash card as beep card?
The GCash card can also be used as a Beep to pay for MRT/LRT rides in Metro Manila.
How to load beep card using Gcash?
To recharge your beep card, choose the desired card and amount, confirm the payment, and then click the GCash symbol. Enter your GCash account number, followed by the obtained OTP and your GCash PIN code. Finally, verify and confirm the transaction to finish the transaction and recharge your beep card.
Conclusion:
With the collaboration of GCash and Beep Card, loading Beep Cash has become hassle-free. Following this step-by-step guide, you can easily load Gcash beep card. Enjoy the convenience of seamless commuting, avoiding the need for cash transactions. Keep your Beep Card and GCash account linked, and ensure that your accounts are sufficiently funded for smooth and uninterrupted traveling.
About Author