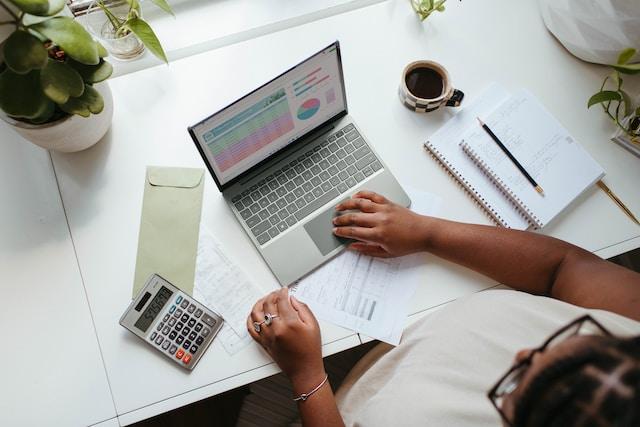 Streaming services like Netflix have become a popular source for entertainment lovers worldwide. With its extensive collection of movies, TV shows, and original seasons, Netflix offers endless hours of entertainment at your fingertips.
If you're a GCash user, you would be wondering how to pay Netflix using Gcash. you'll be glad to know that it is possible to pay a Netflix subscription using the GCash mobile app. This article guides you through the simple steps on how to pay in Netflix using Gcash.
Steps on how to pay Netflix using Gcash
Set Up Your GCash Account
You'll need to set up a GCash account if you haven't already. You can download the GCash app on your smartphone from the Google Play Store or the Apple App Store. Once you have installed the app, follow the instructions to create your GCash account. You'll be required to provide personal information and complete a verification process which is quite simple.
Load Balance into Your GCash Wallet
To pay Netflix using Gcash, you'll need sufficient funds in your GCash wallet. There are several ways to load funds into your GCash account. You can do this by linking your bank account to GCash and transferring funds electronically. You can also visit any GCash partner outlet or use a GCash MasterCard to deposit money into your account. Additionally, you can use the "Cash-In" function in the GCash app to add funds using a linked debit or credit card.
Open the Netflix App or Website
Once your GCash account is loaded with funds, open the Netflix app on your mobile device or visit the Netflix website on your browser. If you're using the app, make sure you're logged in with your Netflix account credentials. If you don't have a Netflix account, you must create one before proceeding.
Choose a Netflix Subscription Plan
Netflix offers different subscription plans with varying features and price points. Select the plan that best suits your preferences and budget. Netflix usually provides options for basic, standard, and premium plans, each with different streaming quality and simultaneous device usage restrictions.
Select GCash as Your Payment Method
When you reach the payment page, you'll see various payment options. Look for the GCash logo or the option to pay with a mobile wallet. Click on that option to proceed with GCash as your payment method.
Enter Your GCash Mobile Number
You'll be prompted to enter your GCash mobile number on the payment page. Make sure to double-check the number to ensure accuracy.
Confirm the Payment
After entering your GCash mobile number, click the "Confirm" or "Pay" button to proceed with the payment. This action will redirect you to the GCash payment gateway.
Complete the Authentication
You must authenticate the payment using your GCash account to complete the transaction. Depending on the authentication settings you have enabled, you may be required to enter your GCash MPIN (Mobile Personal Identification Number) or provide biometric verification such as a fingerprint or facial recognition.
Wait for the Payment Confirmation
Once successfully authenticate the payment, you'll be redirected to the Netflix app or website. In a few moments, you should receive a confirmation message from Netflix and GCash regarding the successful payment.
Enjoy Your Netflix Subscription
You have now paid for your Netflix subscription using GCash. You can immediately start streaming your favorite movies, TV shows, and original content on Netflix.
FAQs
Can I pay Netflix using Gcash?
Yes, You can pay for Netflix using Gcash.
How to avail Netflix using Gcash?
Download the GCash app, set up an account, add money, choose a Netflix plan, choose to pay with GCash, enter your GCash mobile number, confirm payment, finish authentication, wait for proof, and enjoy your Netflix subscription. The detailed procedure is provided above in the article
Does Netflix accept online payment?
Yes, Netflix accepts debit cards, credit cards, PayPal, and gift codes.
Conclusion
Doing Netflix payment using GCash is convenient for GCash users in the Philippines. Following the simple steps outlined above, you can easily load funds into your GCash wallet, select GCash as your payment method on Netflix, authenticate the payment, and enjoy uninterrupted access to a vast entertainment library.
About Author