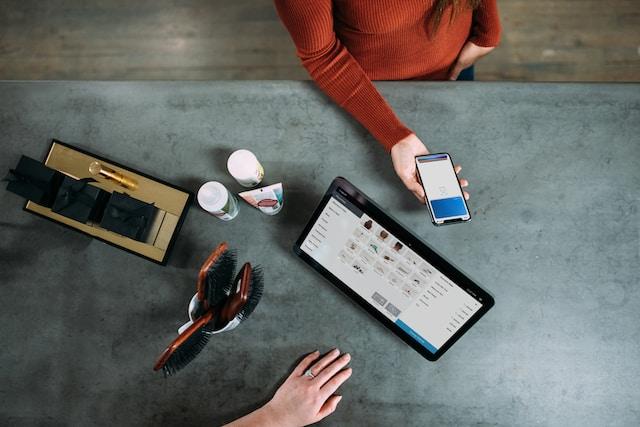 In the era of digitalization, the education sector has witnessed a significant transformation, especially in how school fees are paid. Kendriya Vidyalayas (KV), a system of central government schools in India, have also embraced this change by introducing online fee payment methods.
This article explores various methods available for kv online fee payment, guidelines for successful payments, and provides information on refunds in case of payment failures.
Methods to Pay KV Online Fee Payment
Kendriya Vidyalaya offers multiple convenient options for parents and students to pay their fees online.
KV online fee payment can be done using two methods which are: 1- Through Challan. 2- Using Mobile Banking. Let's check out the detailed steps of these methods:
KV online fee payment Through Challan
One way to pay KV fees online is through a challan system.
Parents can follow these steps:
1. Visit the official Kendriya Vidyalaya site and navigate the online fee payment section.
2. Generate a fee challan by entering the necessary details, such as the student's admission number, name, and class.
3. Select the desired payment mode, such as net banking, credit card, or debit card.
4. Choose the bank for payment and proceed to the payment gateway.
5. Complete the transaction by entering the required authentication details.
6. The system generates a receipt for future reference after successful payment.
2. KV online fee payment Using Mobile Banking
Another convenient method for paying kv fee online is through mobile banking. Parents can use their preferred banking app on their smartphones to complete the payment.
Here's the guide:
1. Open the mobile banking app on your smartphone.
2. log in to your account using the provided credentials.
3. Locate the "Pay Bills" or "School Fees" option within the app.
4. Select the Kendriya Vidyalaya as the payee.
5. Enter the student's admission number, name, and other relevant details as required.
6. Choose the payment mode and follow the prompts to complete the transaction.
7. A confirmation message will be displayed once the payment is successful.
Refund of KVS Fee Payment after Online Payment Fails
Sometimes, online fee payments may fail due to technical issues or unforeseen circumstances. Parents and students need not worry if such a situation arises, as Kendriya Vidyalaya ensures a smooth refund process.
To initiate a refund, follow these steps:
1. Contact the Kendriya Vidyalaya administration office or the designated fee payment support team.
2. Provide them with relevant information, such as the transaction ID, date, and mode of payment.
3. The support team will verify the details and initiate the refund process.
4. Depending on the payment mode, refunds are generally credited back to the original payment source within a specified period.
Payment Guidelines for Kendriya Vidyalaya Fees
To ensure a hassle-free fee payment process, parents and students are advised to adhere to the following guidelines:
1. Always use the official Kendriya Vidyalaya website for fee payments to avoid fraudulent activities.
2. Double-check all the details entered before proceeding with the payment.
3. Record the transaction ID and payment receipt.
4. Contact the school management or the fee payment support team in case of any payment-related issues.
5. Be aware of the deadline for fee payment to avoid any late payment penalties.
FAQs
How do I deposit KV fees?
To deposit KV fees, visit the official Kendriya Vidyalaya website and follow the online fee payment process mentioned earlier in this article.
How do I get a KV fee receipt?
After successful online payment, a fee receipt is generated automatically. It is recommended to download and print the receipt. In case of any issues, contact the school administration for assistance.
What is term fees in school in India?
Term fees in Indian schools refer to the fees paid for each academic term or semester. It includes tuition fees, examination fees, laboratory fees, and other charges applicable for that specific term.
How many Kendriya Vidyalayas are there in India?
There were around 1,245 Kendriya Vidyalayas across India as of Dec 2021.
About Author